CBS Microphone Kit
By Roger Russell
No portion of this site may be reproduced in whole or in part
without written permission of the author.
A ceramic microphone kit sold by CBS was reviewed in the June 1961 issue of Popular Electronics magazine. A feature of the kit was that a vent hole could be made in the side that would greatly reduce the bass response when the screw was removed from the hole.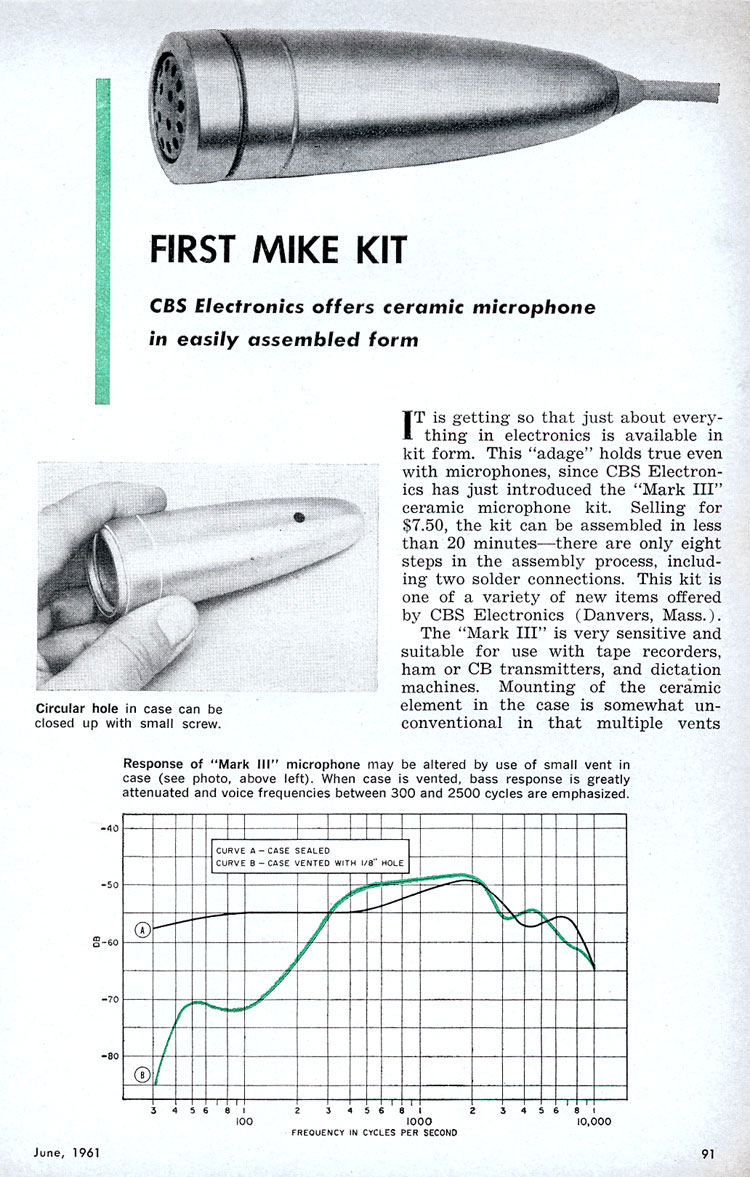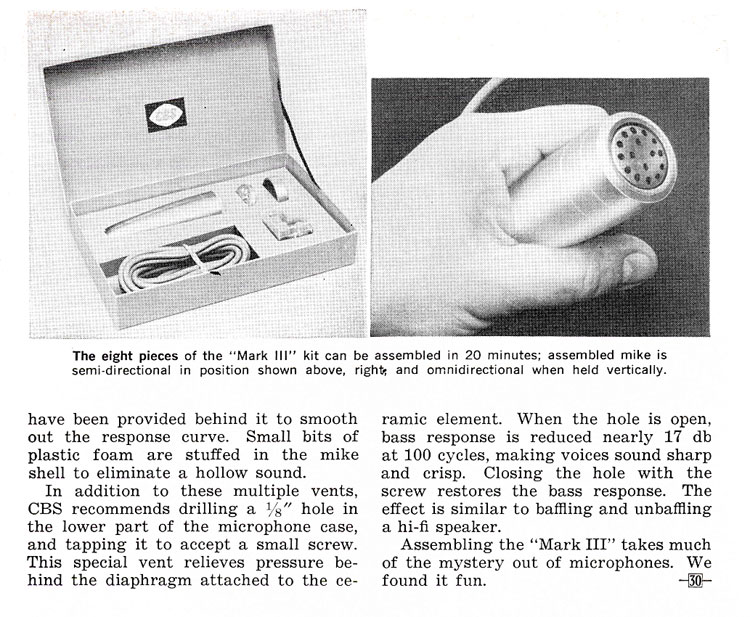 There is no logo supplied with the kit to place in the center of the grille. The microphone was made by Ronette of Holland, a manufacturer of crystal and ceramic microphones and phonograph cartridges. The USA offfice was Ronette Acoustical Corporation in New York City. This particular microphone design was also sold to Voice of Music (VM) as well as Silvertone and Philco. The VM microphone can be identified with the VM logo in the center of the grille.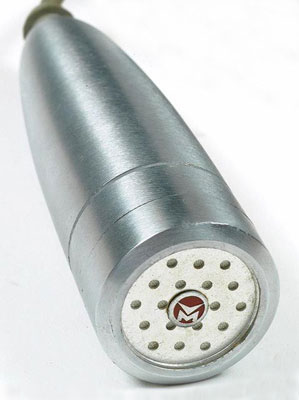 About This Site

More text and pictures about Sonotone will be added as my research continues. Any comments, corrections, or additions are welcome.

All contents are copyrighted
All rights reserved